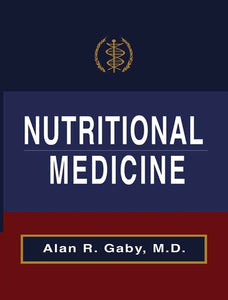 Written by one of the world's foremost authorities, Dr. Alan R. Gaby, and the result of thirty years of research on nutritional therapy, this book has been widely acclaimed as the leading textbook in its field.
Meticulously documented and clearly written, Nutritional Medicine combines an exhaustive review of the medical literature with Dr. Gaby's extensive clinical experience. While written for healthcare practitioners, Nutritional Medicine is also a valuable reference book for educated lay people who are interested in viable alternatives to conventional medicine.
1374 pages      CLOSE-OUT PRICING!